Introducing user submitted stories
real story
While Erotic Audit has almost everything you need to know about any specific adult service before deciding whether it is worth your time and money, we also have added ability to submit and share your own stories related to any particular adult services. This way our audits and reviews can become more organic and advanced.
---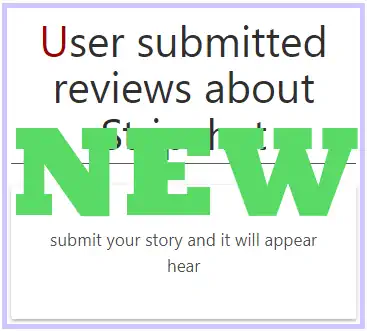 In this story:
Every opinion matters
Even though each review and audit has many details and information about the service in question it is still very important to hear what other people say about it. Everyone has their own opinion and interests which means that every user and client has different experience with different services.
For example if we look at live sex cams: there we can find different services both expensive like LiveJasmin and more affordable like Chaturbate. And it means that users that don't want to spend a lot of money on webcam models will choose Chaturbate and those that don't have a limited budget - will choose LiveJasmin. But if a user with limited budget will choose LiveJasmin instead the experience will be very different and probably not as pleasant as for user with unlimited budget.
Featured reviews:
LiveJasmin allows you chat for free with sexy ladies, guys and transgenders and watch live sex shows in HD. LiveJasmin doesn't require registration and supposedly has over 2000 webcam models. However free access is very limited. Registration will require initial payment.

LiveJasmin is good at
Lots of models
Moder design
Mobile friendly

---

At Chaturbate you can find thousands of sex webcam models, girls, guys and transgenders. You can watch sexy young ladies and mature women, as well as couples and group sex without registration.

Chaturbate is good at
Thousands of webcam models
Many amateur girls and coupes
Simple and intuitive user interface

---
How to submit your own story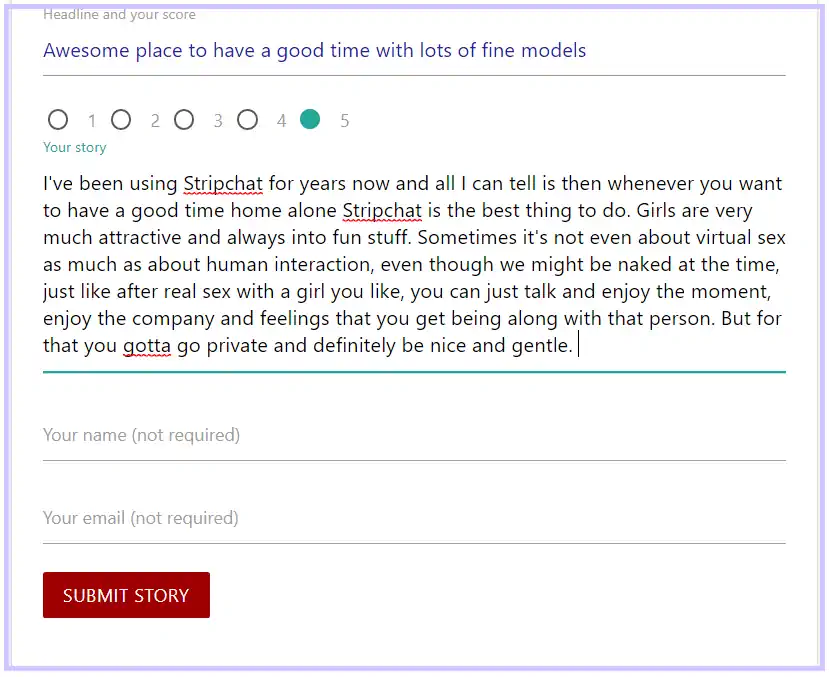 When you are ready to tell your story about using some adult service all you need to do is to search for that service in our database and go to "User stories" section. Just write some headline, choose the score you think the service deserves and add your story. Note, that we don't require you submit your personal details, you can stay anonymous if you prefer to. After your story has been submitted, our team will review it and post it shortly.
Upcoming features
User stories is just a start and we think that adult entertainment world deserves a service that you can trust and use freely. That's why we want to develop the best useful features to help you choose the best service for you.
So with your help we plan to develop more features like:
Subscription to user stories;
Real time chat with users that already have used a service you want to try;
Details on how each particular adult service works;
Search based on user scores.
Besides that we are open for your thoughts and ideas. So please if you have something in mind - just contact us.