LoyalFans
Fans subscription platform for adult media-content creators
What is LoyalFans
On LoyalFans you media-content creators can earn money from fans and followers by selling access to photos, videos and audio records. Well suited for artists, actors, especially in adult-entertainment industry as well as influencers and celebrities.
Evaluation
Overall rating

5 out of 5

User interface

Excellent user experience. Easy to navigate and use.

User experience and product quality

Honest and user-friendly service without dubious intentions and deceptive offers. Clearly cares about users.

Content

Unique and unmatched high quality content.

Safety

Excellent safety. Best practices and high standards.

Support

24/7 both technical and user support. Super-friendly and always helpful.

Pricing

The best pricing for what the service offers.
LoyalFans is good at

Many popular porn-stars and sex industry workers with lots of exclusive content
Direct communication with celebrities and models - get to know your idols personally
Absolutely user friendly and easy to use both on desktop and mobile
Simple and intuitive features and options, highly interactive and straightforward
Charge-free registration and no email-confirmation required
LoyalFans is bad at

Limited payment methods. As of September 2021 - only credit card is supported
Detailed audit of LoyalFans
My #1 Onlyfans alternative
Well, we all know what Onlyfans is and why it is so attractive to many of us. Somehow idea of getting access to the private and intimate moments of the life of your favorite celebrity, your idol and the main character of your wet dreams is something that we all be waiting for years, but never knew that it was possible until Onlyfans came in and showed us the way! Hundreds porn artists, models and actors we immediately bought into the concept and decided to give it shot, as there's nothing to lose basically and everything to gain. And right after that - thousands of users became interested in the platform and started subscribing to their favorite publishers making their wettest dreams come true while making thousands of dollars to each publisher. And everyone was happy and lived long after that. Until one day…
Just few weeks ago, in the August 2021, Onlyfans decided to go nuts and express the plans to ban pornographic content later this year. Sorry what? Are you serious right now? Well, it turns out they were actually not serious and plans dropped just in few days after inevitable backslash hit harder than Mike Tyson in the prime. The plans were dropped and quickly swept under the rug. But you know, the bad taste remained. And anticipation of Onlyfans eventually returning to the idea of erasing sexual content from the platform wouldn't left me, so I decided to look for alternatives and after quick search was extremely lucky to find this gem - .
Even though, quick glance over the front page can give you an impression of this being just another hosting for webcam models and porn artist, it's not exactly the case. is open for everyone and unlike BIMBIM doesn't restrict any media content owner and creator from using it for anything other than pornographic material and sexually explicit content. But besides that, in comparison with Onlyfans, has number of outstanding and quite unique features that you will definitely appreciate and fall in love with. Some of them are "shout-outs" from the artists and direct calls with hot girls and awesome dudes. But first - lets who you can find on the .
Many famous porn-stars and celebrities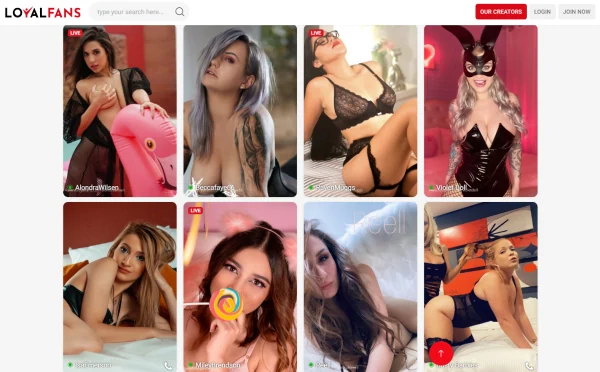 Even though, I've been using Onlyfas for years now and my favorite girls Victoria and and Lola has not joined the yet, I was able to find many other astonishing princesses and extremely attractive girls on . One of them is Victoria Raye, who is so fucking gorgeous and sexy that I cannot wait to get the shout-out from her, watching and hearing how she moans my name and charmingly smirks at me with her beautiful eyes and breathtaking smile. Oh my…
But besides that is full of famous and awesome people. Yes, most of them are either port-stars and webcam models, but it doesn't take away the awesomeness and wholesomeness of those amazing people. If you want to bright up your day and get sexual satisfaction by just interacting with beautiful and charming girls or awesome and sexy dudes - then OnlyFans is the place to go. It's all easy here, simple and honest. Everyone loves this platform and so do I for a good reason. To be precise - the best reason - the people.
Get shout-out from your favorite porn model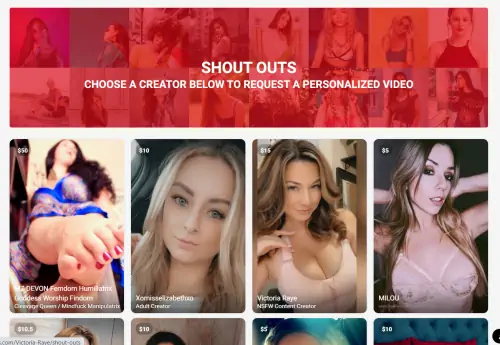 Like I mentioned above - "shout-outs" is one of the unique and awesome feature that offers. Even thought it is simple and easily can be replicated by other services, has a kicker in it - the actors and artists, or even regular people who create content on are simply the best. Shout-out from one of them can bright your days for years to come and you can be proud for being one of the first who received it.
Here she is...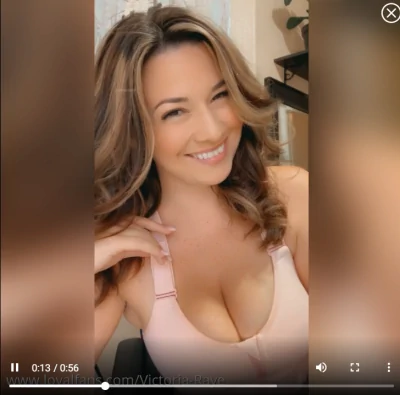 Direct calls with hottest chicks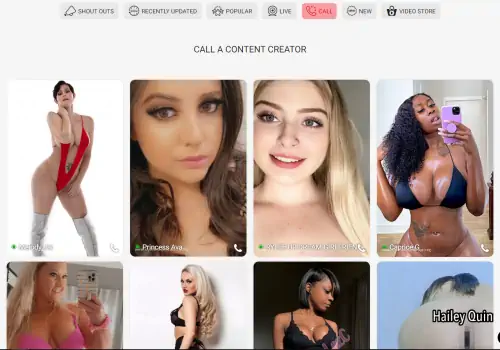 And similar to "shout-outs" - directs calls is also something that is great for. Direct calls allow you to have a video call with your favorite content creator and have a private face-to-face conversation, where you can talk or even do intimate things together. Direct calls are basically the same "Cam-to-cam" feature that almost any live-sex-cam platform can offer. But the sole difference is that webcam models are rarely good with basic human interactions and many of them don't even speak English fluently. But on you get many awesome people to talk to and get into intimate parts if you are up for it.
Buy premium media content and keep forever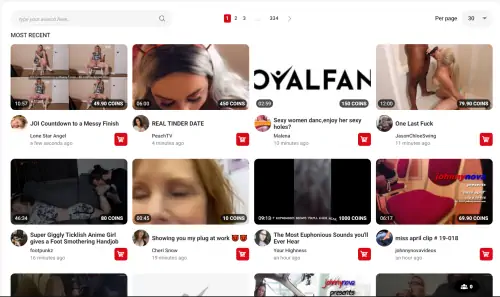 Also, similar to Onlyfans, you can get access to for private and intimate moments of your favorite slutty girl by purchasing lifetime access to a specific photo or video. But that something that almost any porn site can offer. The only difference - on LoyalFans such media material is provided by the best content creators out there. However in my opinion "shout-outs" and direct calls are still much more attractive options.
User submitted reviews about LoyalFans
Сайт не выплачивает заработанные деньги!

Сайт отвратительный никому не советую с ним связываться. В первые два дня заработала 110 долларов, и потом неделю тишина одни фрилудеры. Но это полбеды - когда у меня начались технические проблемы со стоимом - он просто вылетал без причины, хотя остальные сайты работали нормально - поддержка тупо не отвечала на тикеты. Но и это не самое страшное, мои деньги мне так и не пришли в установленный на сайте срок. Писала по всем емейлам которые были доступны. Тупо никто не отвечает! Это похоже не на сайт а на обыкновенных мошенников !
Submit your story about LoyalFans
You can share your personal experience with LoyalFans. We don't collect any data from you (such as geolocation, IP address) and guarantee that your personal info will stay anonymous.
Audit conclusion
Erotic Audit considers LoyalFans a safe choice of Adults-only social platforms and is worth visiting. Follow the link below to get safe access to LoyalFans website.
Safely visit LoyalFans.com
LoyalFans alternatives
Even though LoyalFans deserves to be considered one of the best Adults-only social platforms, we still have prepared for you a few other alternative Adults-only social platforms that are just quite like LoyalFans, but can be better for you for one or another reason.
BIMBIM allows to watch live stories and webcam shows from young and sexy girls from all over the world. On BIMBIM you can chat online and access erotic and sexy photos and videos from both professional and amateur sex-cam models.

BIMBIM is good at
New and original product from well-know company
Seductive and impossibly appealing design and high quality features
Many outstanding girls with cute smiles and sexy bodies

---

BentBox is a simple and concise media selling platform where you can sell and buy photos and videos. BentBox is free for both sellers and buyers.

BentBox is good at
Simple platform where you can buy and sell photos and videos with ease
Very user friendly design without features overdose
Stream page with the feed of the latest posts - convenient for both publishers and buyers

---

ManyVids is the adult community where media content creators can sell their work. ManyVids provide e-commerce platform oriented to online sex monetization. It is basically Twitch and Patreon combined, but oriented for adult-entertainment industry.

ManyVids is good at
Innovative and charismatic rapidly growing online and live sex platform.
Very intuitive and user friendly design and features.
Different options and ways to earn money.

---
view all 4 similar Adults-only social platforms
This audit was exclusively prepared for Erotic Audit
last updated at 2021-09-05
Tags:
Related stories
In the wild world of websites with live webcams with nudity, masturbation and sexting, sex-toys it can be hard to find the best website to watch naked girls and guys. Erotic Audit went spent months to prepare this comprehensive list of the best websites we can recommend to watch live sex cams and erotic shows.

---

read story · last updated at 2021-10-08

The carefully and mindfully prepared rating of the best live sex cams sites with the hottest and sexiest webcam girls and attractive naturally beautiful women.

---

read story · last updated at 2021-09-19

In light of recent news about Onlyfans plans to ban pornographic content, Erotic Audit introduced new category - social networks for adults that about to replace Onlyfans once and for all.

---

read story · last updated at 2021-08-09